"My appetite for consumption is to experience their bodies. I view them as objects, as strangers. It's hard for me to believe that a human could do what I have done." Creeps you, doesn't it? If you've watched this Netflix series, you know where this heartwarming quote comes from. For others who have no clue, these disturbing words are from DAHMER — Monsters: Jeffrey Dahmer's StoryA controversial new series that is based on a true story and has been making headlines since it premiered on streaming platforms on September 21, 2022.
This is the only show on Netflix that has caught everyone's attention right now. Want to know why? This is not just a fictional crime series but one that is based on a real life story. Jeffrey Dahmer is a man who lived and ruled terror in the US from 1978 to 1991 through his horrific acts. He is nicknamed as 'Milwaukee Cannibals' or 'Milwaukee Butcher' and is the most wanted serial killer in the United States. You can see the mugshot here.
He killed 17 men and boys, committed sexual offenses and engaged in cannibalism over a span of 13 years. Do we remind you of Dr. Hannibal Lecter with that cannibalism part? While that is purely fictional, the story of Jeffrey Dahmer is not.
Jeffrey Dahmer: The true story of America's most wanted serial killer
Born on May 21, 1960, in Milwaukee, Wisconsin, Jeffrey Dahmer is the eldest child of Lionel Dahmer, an analytical chemist.
The series, constantly shifting from the day he was released to his early days as a child and as a teenager, carefully traces the journey of a Milwaukee boy.
As a child, Dahmer was described as shy and somewhat reserved by his teachers. It is also said that he suffered from neglect issues as a child due to both his parents being absent for most of his childhood. Apart from dealing with such insecurities, Dahmer should also have normalized violence at an early age as he watched his parents fight violently every now and then.
When he reaches puberty, he discovers he is gay and hides his identity from his parents. If you watch the show, you'll realize that Dahmer can't accept his identity openly stemming from the fact that he has a homophobic family. In one scene from the show, Dahmer (Evans Peters who plays namesake) is seen masturbating with a fake male figurine and is caught by his grandmother who says it is a bad thing to do. He then threw the statue away and told a visibly distraught Dahmer about the same.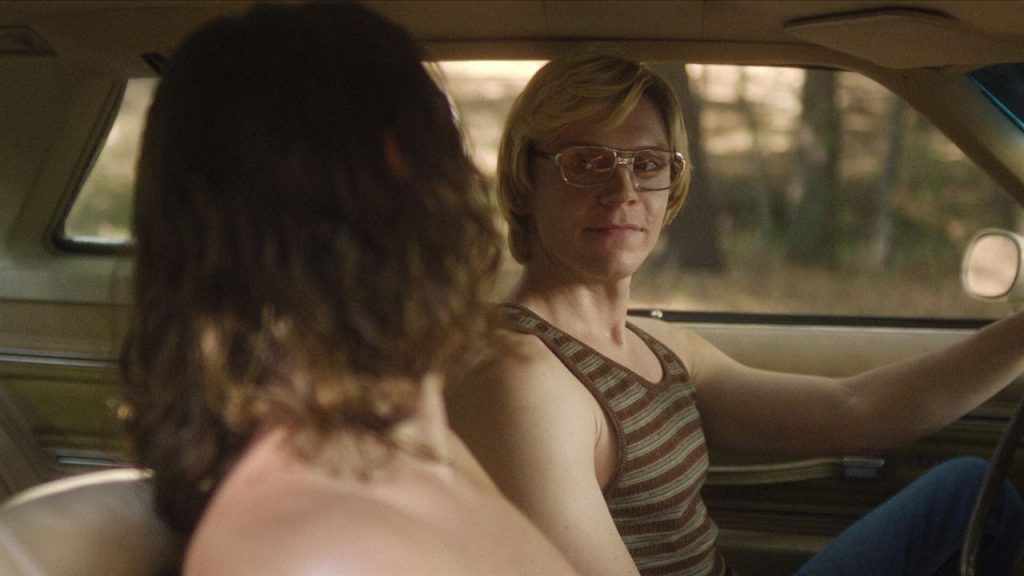 Turn into a monster
Jeffrey Dahmer was also an alcoholic during his teenage years. Apparently, he started drinking to cope with his parents' tumultuous relationship at home. His drinking habit was what got him expelled from military service as well for many years.
Jeffrey Dahmer's first murder was after he finished his graduation. What gradually starts as a sexual fantasy turns into a premeditated murder and after that it is cannibalistic. Since childhood, Dahmer was interested in the anatomy of dead animals, the structure of their bones, and others. In fact, in one scene from the show, Dahmer is seen telling a psychiatrist how he became sexually aroused by looking at his victims' internal organs.
Then during his teenage years, after learning that he was gay, he fantasized about having an obedient male partner. His fantasies eventually led him to surgery and the rest as they say is history. America looks at the most notorious silent serial killer.
Is the show worth watching?
While the show has garnered praise and criticism from critics and viewers alike, it is a true crime documentary like no other. The pedophile-necrophilic Jeffrey Dahmer played by actor Evans Peters perfectly will surprise you but still keep you hooked, because you want to know what happens next. Customize into Dahmer on Netflix if you haven't already, and stay tuned for October 7th, when the streaming platform releases Conversations with Murderers: The Jeffrey Dahmer Tapesanother documentary about the killer.
(All Images: Netflix/ IMDb)
This story first appeared in Indian Asian Lifestyle